Dada Tiles showroom is one of the biggest showroom in Sydney. We are Direct Importer and selling tiles at clearance price (Less then Whole Sale Price). We do whole selling and retailing business. We have a huge variety of all types of Tiles with a lowest price. We are selling tiles made from latest technology and latest varieties in all different sizes, colors, styles and textures in all products such as Wall tiles, Floor tiles, Outdoor tiles, Mosaic tiles, Marble looks, Elevation tiles etc. All product have a different features and characteristics like Glazed Vitrified Tiles (GVT), Polished Glazed Vitrified Tiles (PGVT), Nano Technology, Full body Porcelain, Double Loaded, Rectified edge tiles, Random Printing Ceramic & Porcelain tiles, Mosaic .
We import tiles directly from the Manufacturer and have Australia's most competitive tile prices as we guarantee our quality and that there is no middle man. Buy Porcelain & Ceramic tiles, enquire about tiles or just walk and browse through our ranges of Mosaics, Floor or Wall tiles, visit Western Sydney's most spacious showrooms in Minchinbury 2770.
We can supply 1 box or Full container order. Visit the showroom or contact PRAVIN : 0424044050 for more Information.
Tile Adhesives & Tools :
In addition, we are selling ASA , CTA & Novatex Adhesives, Tiles Tools & Accessories From DTA , Tile Sealer & Cleaner From Sure Seal at lowest price guarantee.
Delivery:
Yes, We deliver all over Australia.
FULL CONTAINER ORDER ?
Yes, We do Whole Selling as well at Whole Sale Price (Direct Full Container Delivery Order From Mundra Port, INDIA), Visit The Showroom & Contact Me for the requirement.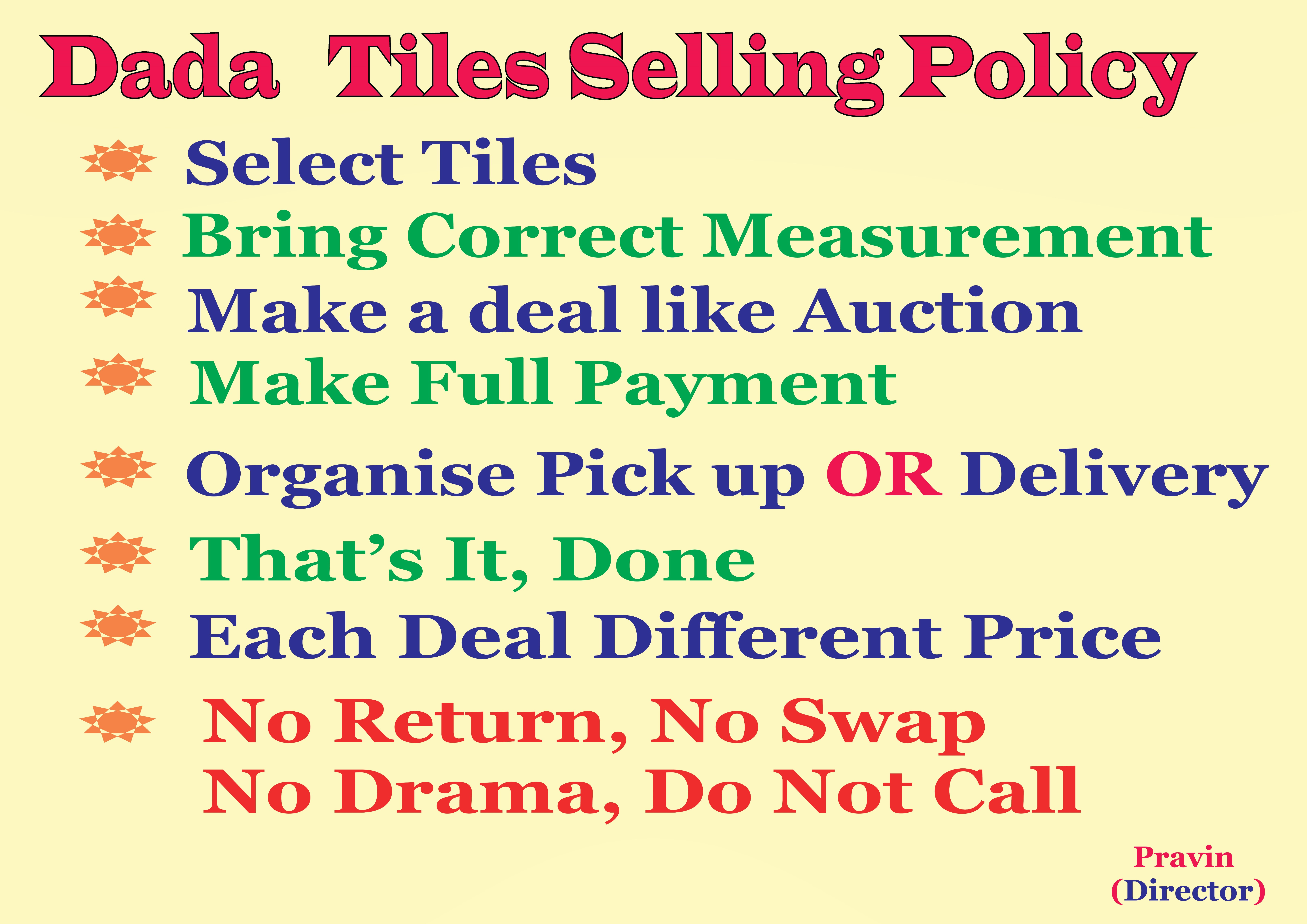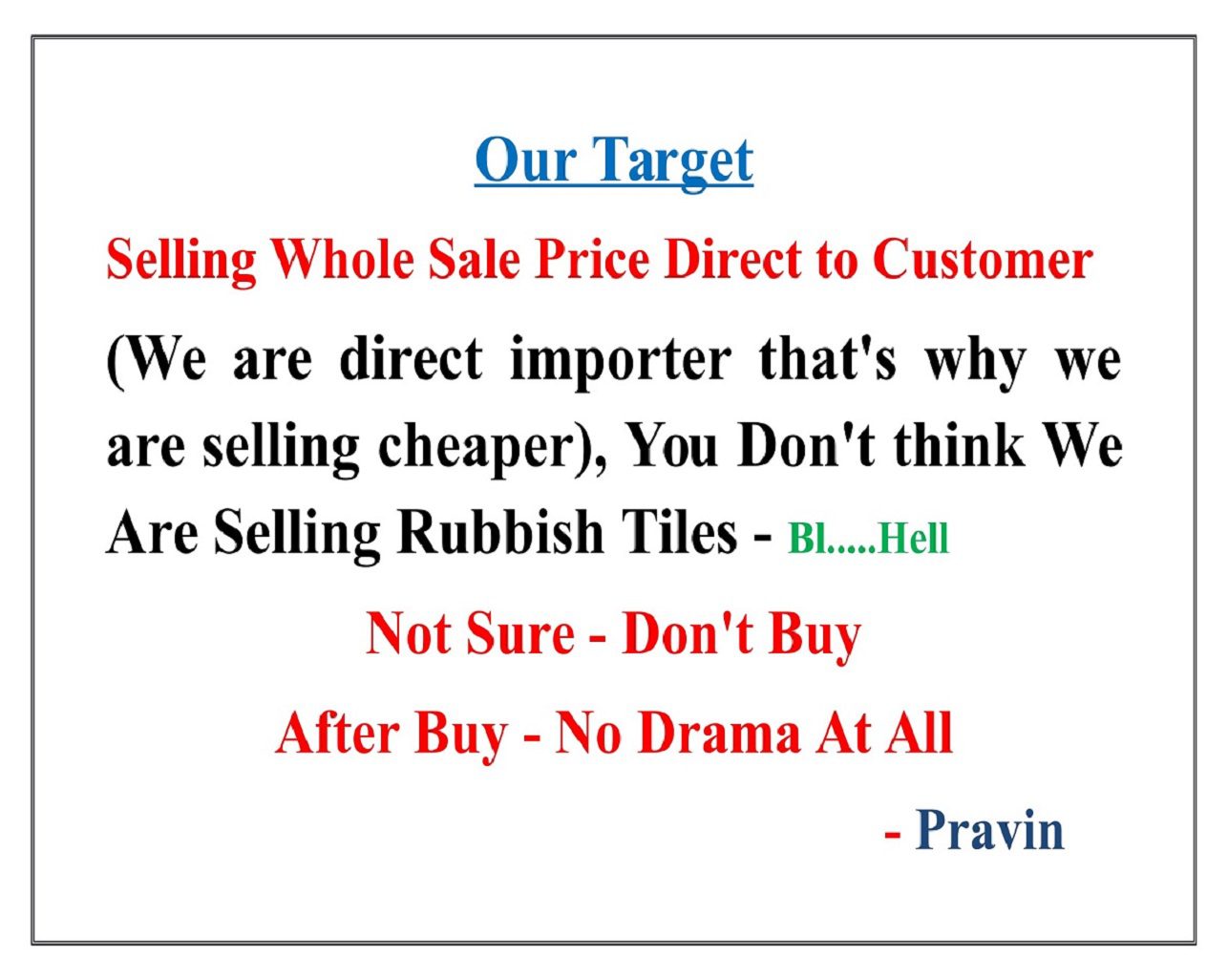 "M-centre", Unit 1/40 Sterling Road,
Minchinbury, NSW-2770.
PH : (02) 8678 7103, PRAVIN : 0424044050
TOLL FREE : 1800 355 554
EMAIL : info@dadatiles.com.au
♠ OPENING HOURS ♠
OPEN 7 DAYS
08:30 AM ~ 05.00 PM
PUBLIC HOLIDAYS
08:30 AM ~ 03.00 PM
( We Are Closed On Restricted Public Holidays )