TILES INFORMATION & RULES FOR ALL CUSTOMER
If you want to buy Glazed Tiles then Sand & Cement levelling required + follow the arrow on back of tiles (OR) Tile Levelling Kit require + follow the arrow on back of tiles.
Generally tiler wants easy job and they like Full body, Double Loaded, Twin Charge to installed without levelling but customer like Glazed Tiles so first you need to decide you want your choice of tiles (OR) tilers choice of tiles before Buy tiles.
We are selling items at Whole Sale  Price, If you not sure then don't buy it , we will not take Return or Not Swap left over boxes in any condition.
If you want to buy bigger size tiles Or wooden look strips Or Glazed tiles then bring your tiler or someone , who knows about tiles to have a look it because while at the time of tiling, customer can't find tiler or tiler doesn't want to install that size then customer lying at the end like tiles not good, bend etc excuses. We will not give any refund or swap to small size tiles at the end (No Drama At All).

No Returns

at All .
We will NOT take any left over tiles back (or) NOT swap tiles with other boxes of tiles because it creates problems due to different batch production.

50%

restocking fees will apply to all cancellations,

No Exceptions

.
If Found color variation in tiles inside boxes then don't install it , We can replace it but we are

not responsible

after tiles installation .
We will replace

only defective items , check boxes once delivery done & let us know within 2 days of delivery, Doesn't matter you start Installation or not .

No Refunds

for incorrect purchase or change of mind.

NO

returns at all of any

 orders

&

clearance items

.
Our Measurement is

90%

accuracy, talk to your tiler for more accuracy

or

work out your self .
If you pick up the tiles then check it first, we are not responsible for any damages during transportation.
all stock must be checked prior to leaving our premises.
The customer is also responsible to fully inspect all the goods prior to installation & within 7 days of purchase, as "

No Claims will be considered after installation OR after 7 days (No Drama At All).

"
Make sure you

buy the enough stock

for your Project because tiles are run out quickly and

no guarantee

will get in future.
Online price is only for  online Customers OR give us online reference before buying items. Special Online Price is valid till stock last, contact us to confirm stock availability. We are selling at whole sale price so no guarantee , how long stock last, so buy enough for your requirement.
Storage & Loading Terms:
Dada Tiles extends the courtesy of allowing 4 weeks to collect your goods.  However due to limited space, one calendar month after invoicing, Dada Tiles will apply a

$50 per pallet per week storage

charge payable upon release of goods.
If you want to pick up your order then we will load it on the trailer, ute, truck etc by forklift, no problem but we will not load full pallet by hand in to your car. If you want to do it then we will charge handling fees $25 per pallet or $50 per hour per person.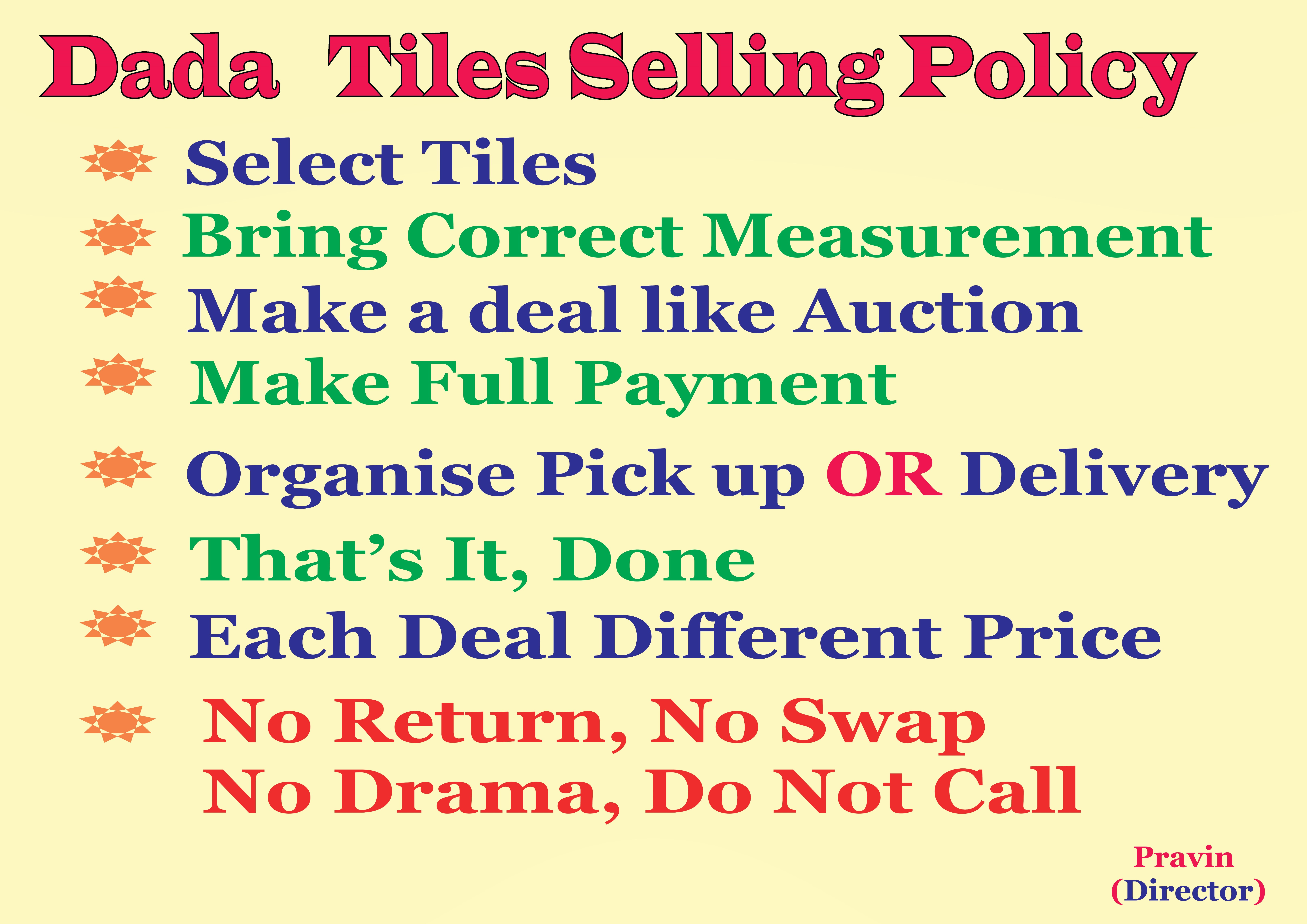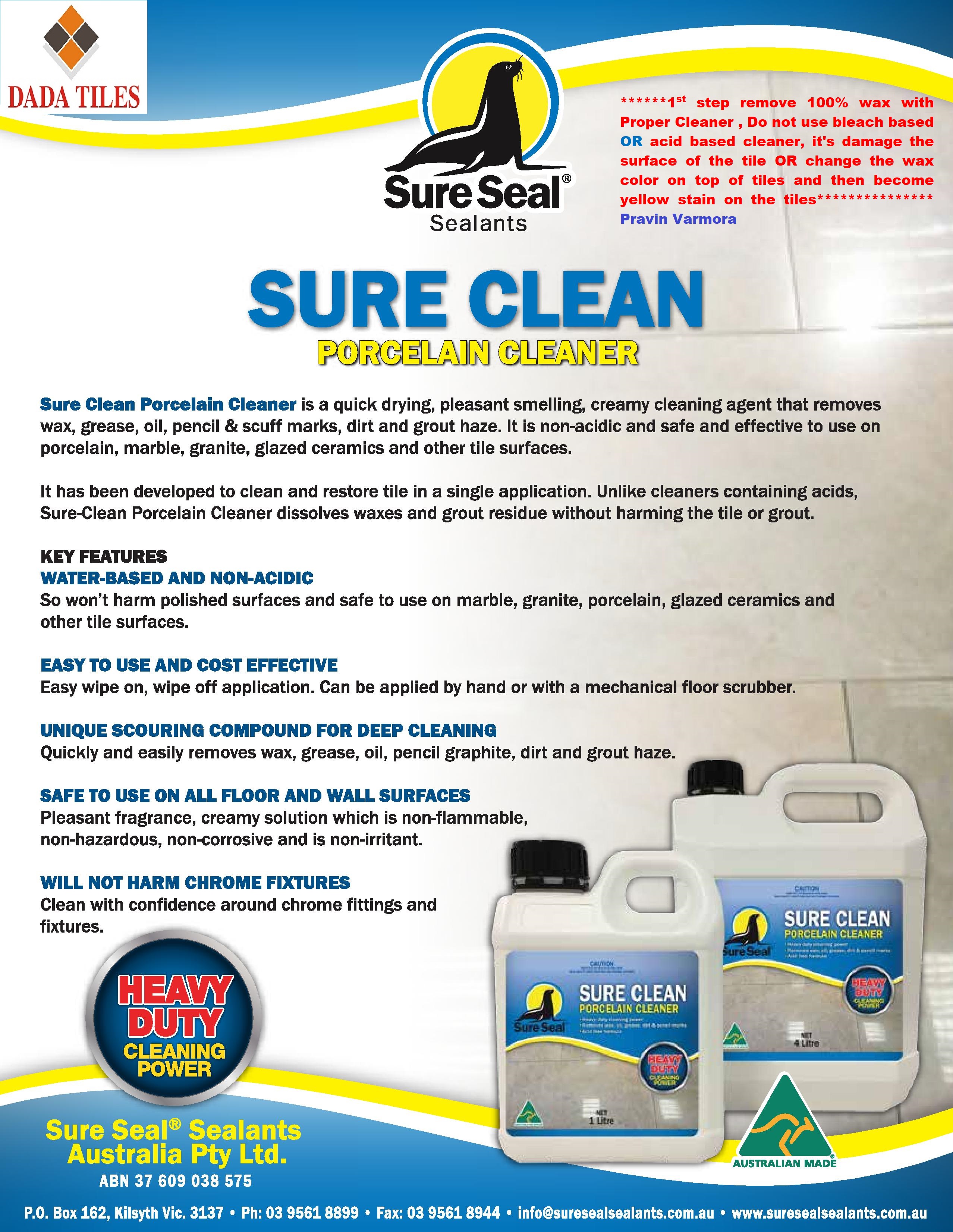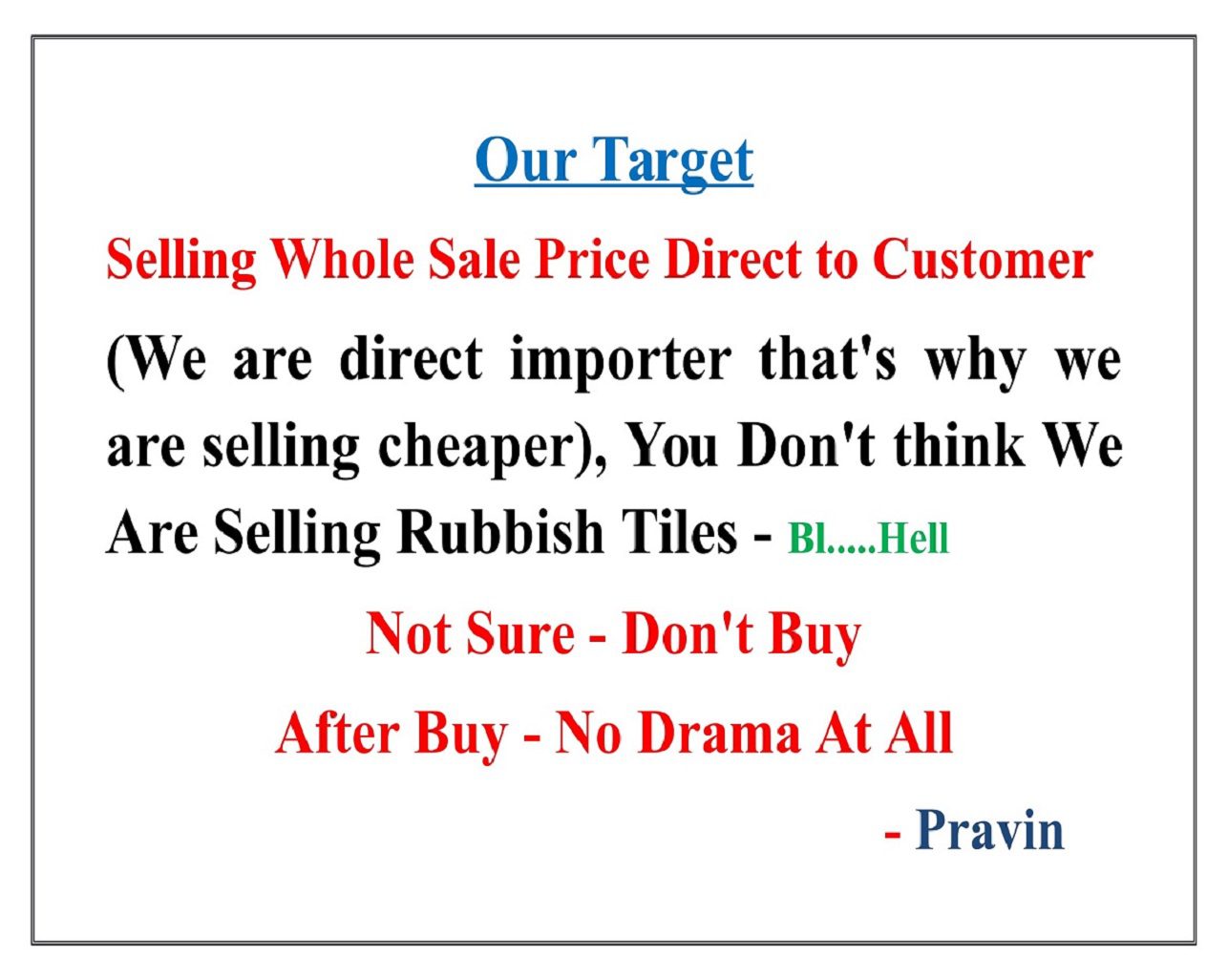 "M-centre", Unit 1/40 Sterling Road,
Minchinbury, NSW-2770.
PH : (02) 8678 7103, PRAVIN : 0424044050
TOLL FREE : 1800 355 554
EMAIL : info@dadatiles.com.au
♠ OPENING HOURS ♠
OPEN 7 DAYS
08:30 AM ~ 05.00 PM
PUBLIC HOLIDAYS
08:30 AM ~ 03.00 PM
( We Are Closed On Restricted Public Holidays )